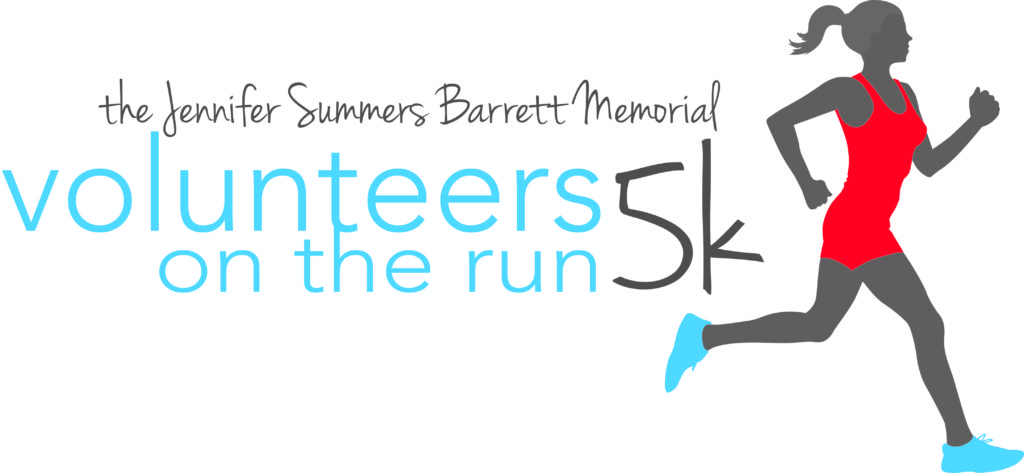 Jennifer Summers Barrett Memorial
12th Annual Volunteers on the Run 5k
Saturday, April 14, 2019 9:30am
---
ABOUT THE JENNIFER SUMMERS BARRETT MEMORIAL VOLUNTEERS ON THE RUN 5K
The run is named in honor of JLA member Jennifer Summers Barrett who passed away tragically on July 27, 2011. Barrett epitomized a strong, dedicated Junior League woman who cared deeply about our community and especially our children.
---
RACE DAY INFORMATION
5K Race start: 9:30 a.m.
We are busy planning the details of our much anticipated post-race after party. Check back for updates!
REGISTRATION INFORMATION
Types of registration or donations:
General Entry is $25
VIP Entry is $50
Tribute (A contribution without running) is $25
Donations of any amount may be given through the website.
– Online registration will close at midnight on Friday, April 12, 2019
There are two dates available for packet pick-up at Annapolis – Charm City Run:
– Friday, April 12 5 – 8 p.m.
– Saturday, April 13 12 – 5 p.m.
Annapolis – Charm
City
 Run is located at 1910 Towne Centre Blvd #120 Annapolis, MD 21401
– Walk up race day registration will close at 9:00 a.m.
– Race day registration will increase to $35 for General Entry and $65 for VIP. Tribute will remain $25.
---
Results