Tell Me More: Joining Junior League
Contributed by Kimberly Lake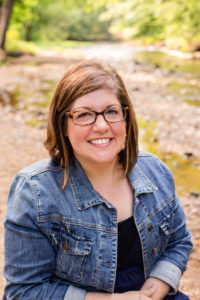 Are you thinking about becoming a Junior Leaguer? What is the Junior League all about? What can you expect in your first year? These are all important questions!
New Member Open House
You are hopefully reading because you are considering joining Junior League! The best way to learn more about how we come together to improve the lives of women and children in the local community is to join us at a New Member Open House, and connect one-on-one with current members. At an Open House you can expect to be welcomed by new friends, food, and drinks.
Provisional Courses: What's That?
If you decide Junior League is a good fit—and we hope you do—you will join an enrollment, or provisional class. The provisional period happens twice a year (spring or fall) and incorporates education, training, team building, and fun with other new provisionals and advisors. Through this experience, you will gain in depth knowledge on the Junior League of Annapolis Inc. (JLA) and the positive impact we have on our community.
The provisional courses conclude with a provisional led volunteer project supporting one of our current community projects. As an example, the spring 2016 class supported a Done In A Day project for Anne Arundel County's Homeless Resource Day. As trained volunteers, we planned, provided, and led activities for the children of parents attending the Resource Day.
Now That You're A Member
At the conclusion of the provisional courses, you are voted into the JLA! As an official member, you will go through placement on a committee that helps support JLA's operations and mission Your JLA experience will include opportunities to support committees, leadership, internal training (in-person and online), local member activities, social events, and community volunteering. 

Your First Year And Beyond
I was a member of the 2016 Spring Provisional Class. I joined because I wanted to have a stronger connection to the community, make local friends, and have fun! JLA has not disappointed!
As a member of External Communications Committee, I am immersing myself in a new skill set that is assisting in my professional growth. The committee is a way to connect in a small group of those with similar interests.
I have new friends from all over the league–my provisional class, committee gatherings, and those I met volunteer at my provisional volunteer activity.
And the fun is constant. The League is what you put into it. I have enjoyed happy hours, member meetings, gala/fundraising events, and volunteering.
Come join in the fun!