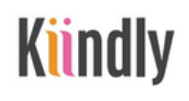 If you are doing ANY online shopping, head over to kiindly.com and use their search tool to see if your store is listed.
Kiindly works with 1,200+ top global stores/merchants to offer cash back on everyday purchases. Kiindly passes a substantial amount of this cash back to members.
You will need to create a Kiindly account and then select an "eligible charity" to donate cash back. The Junior League of Annapolis is included in Kiindly's listing.
The percentages of cash back vary by store, but Kiindly tracks your donation level and reports that back to you.
JLA Members: To get your Financial Points, check your donation level online, take a screenshot and send this to Financial Strategies and we will handle the rest.