Girls Night Out for Midnight Madness
Contributed by CarrieAnn Frese
This was my first experience with Midnight Madness in Annapolis. To start the night off, the Internal Communications committee of JLA hosted dinner at O'Briens Oyster Bar & Restaurant downtown.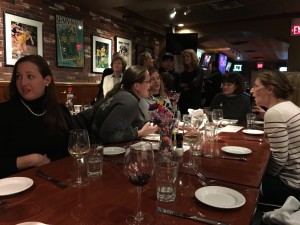 Afterwards, we shopped along Main Street into the late hours. Along the way we ran into Santa Claus in Snowflake Alley and enjoyed the treats provided by many of the stores downtown.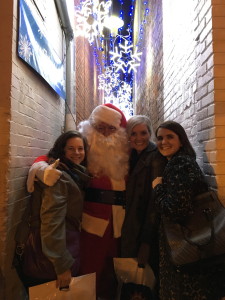 Look what we found! As we browsed the shelves of the Historic Annapolis Museum Store, Heather Medina spotted our JLA cookbooks for sale. Overall, another fun night in Annapolis with the JLA!