COVID-19 Resources: A Message from JLA President on Eliminating Food Insecurity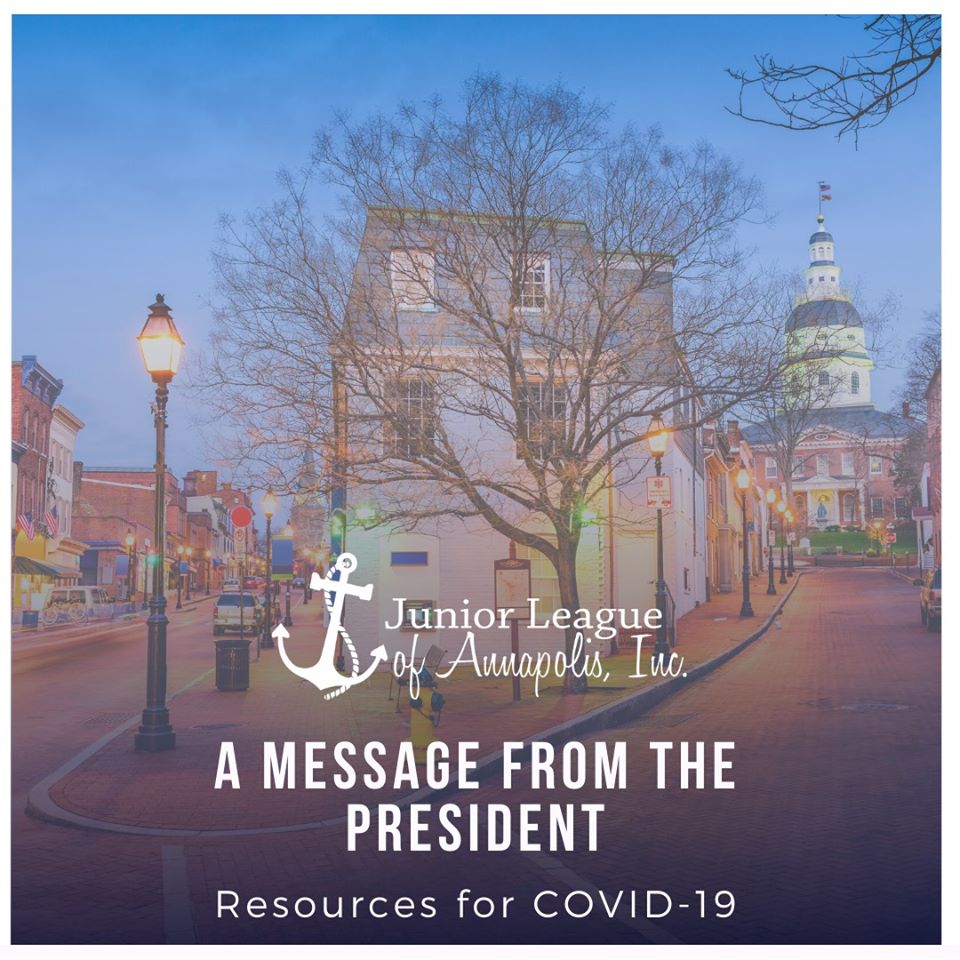 A message from JLA's President, Megan Ahr Esposito:
Junior League of Annapolis recognizes the unprecedented and challenging times we are currently facing.
Like all of you, we are constantly monitoring the situation and making adjustments to our operations as recommended by our government leaders & scientists to keep our members and those we serve throughout Anne Arundel County as safe as possible.
The Junior League of Annapolis is currently working to eliminate food insecurity in our community and we know that times like these often amplify the need of so many families.
We are grateful for the many organizations working hard to keep our children and families fed during these current school closures.
Please visit these groups for the latest information on ways to get help or give help!
Anne Arundel County Public Schools
https://www.facebook.com/aacps/
Caring Cupboard
https://www.facebook.com/CaringCupboardMaryland
Maryland Food Bank
https://www.facebook.com/MDFoodBank
Anne Arundel County Food Bank
https://www.facebook.com/aafoodbank.org
COVID-19 Emergency Food Pantry LIST from AACo Food Bank: http://bit.ly/2TR6BzY
AACo SCHOOL SYSTEM TO PROVIDE MEALS TO STUDENTS AT 52 SITES DURING SCHOOL SHUTDOWN:
http://bit.ly/2IJgkSJ