ALIGN EVENT: Diversity, Equity, Inclusion, and Belonging 101: A Career and Life Primer
The Junior League of Annapolis (JLA) and the Community Foundation of Anne Arundel County (CFAAC) invites nonprofit board, staff, and volunteers to attend Diversity, Equity, Inclusion, and Belonging 101: A Career and Life Primer.
This presentation will discuss how being an effective leader in the community or in the corporate board room requires a unique skill set. In today's world, essential skills include the ability to communicate effectively to a diverse audience and having a clear understanding of Diversity, Equity, Inclusion, and Belonging (DEIB). This session is considered a primer for your DEIB education. Learn the basics to effectively navigate in a changing environment, ask questions in a safe space, and set future DEIB learning goals. Participants will leave with a clear understanding of current DEIB terms and tips on communicating effectively.
This event is open to the public and free to registered participants; and is part of CFAAC's Community Impact Speaker Series and JLA's Annapolis Leadership Initiative for Growth and Networking (ALIGN).
About the Speaker: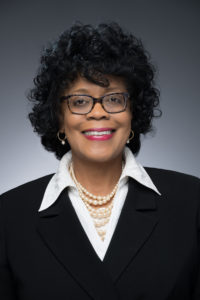 Karen Bond is a recognized leader in organizational development, training, and change management with more than 20 years of experience in management consulting and leadership across the non-profit sector. She brings to her consulting practice added capacity in executive coaching as well as a depth of experience in helping organizations link strategy, structure, leadership, and talent to fulfill their mission objectives. Karen's diversity, equity, and inclusion (DEI) experience combined with her training background also serve to support clients on their own DEI journeys.
Karen spent 13 years at Johns Hopkins Center for Talented Youth, where she led a national and international team. She was known as a trusted leader, advisor, and coach adept at guiding leaders and teams through authentic change. Her contributions to Hopkins include introducing a paperless enrollment process; a networked organizational model to drive continuous collaboration, improvement, and empowerment in partnership with communities; and rebuilding the Center's learning and evaluation function to align with community driven outcomes. She was recognized by "The Daily Record" as Innovator of the Year for one of the complex partnerships she led at Hopkins.
A brief list of clients includes the National Association of Independent Schools, the Maryland Banking Association, The Maderia School, and other nonprofit organizations. Karen is a Hopkins Fellow in Organizational Development. She holds an undergraduate degree in English and Political Science. She has her graduate degree in Applied Behavioral Science and Organizational Development.
Sponsored by a Neighborhood Grant from the United Way of Central Maryland.