CATHY POPADIUK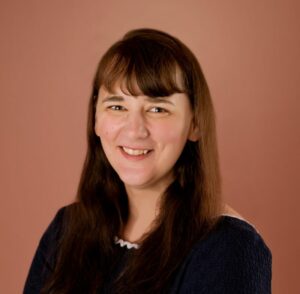 Catherine (Cathy) Popadiuk serves as the 2023-2024 Junior League of Annapolis Treasurer. She has been a member of Junior League since 2017 and joined JLA in 2022 after relocating to Annapolis. Prior to serving as Treasurer, Cathy was an active member of the Education & Training Committee. Before transferring to JLA, Cathy was an active member of the Junior League of Harrisburg, the Junior League of Seattle and the Junior League of Washington, DC. Her previous Junior League experiences include placements on the Community Impact and Annual Fundraisers committees.
Outside of JLA, Cathy is an allergist and immunologist with AllerVie Health in Annapolis and Easton, Maryland. She completed her initial training in internal medicine at Walter Reed National Military Medical Center located in Bethesda, Maryland in 2018 followed by fellowship in allergy and immunology at Penn State Milton S. Hershey Medical Center located in Hershey, Pennsylvania in 2022. Prior to working as an allergist, Cathy was a flight surgeon and internist in the United States Navy. She transitioned to the US Navy Reserve in 2020 and continues to serve as a flight surgeon with Marine Light Attack Helicopter Squadron 773 at Fort Dix, New Jersey.
Cathy received a Bachelor of Arts in Government & Politics from the University of Maryland – College Park in 2006. She was also a member of the women's varsity water polo team while at UMD. She then completed her Doctor of Osteopathic Medicine at the University of New England located in Biddeford, Maine in 2011. She traveled extensively during her time in the Navy, returning home to Maryland in 2022.