Calandra Dixon Layne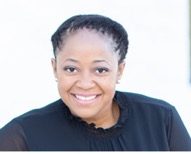 Calandra Dixon Layne serves as the 2020-2022 Junior League of Annapolis (JLA) President and member of the Board of Directors.  A member of JLA since 2017, during her time in the league Calandra served on the 35th Anniversary Gala Committee, Board of Directors Member-at-Large – New Member, Communications Committee, Financial Strategies Committee, and as the Chair of JLA's Inaugural Diversity & Inclusion Task Force.  Calandra has also enjoyed the opportunity to attend AJLI's Organizational Development Institute.  She worked closely on energizing the league's efforts to further integrate diversity, equity, and inclusion into the culture of the league, facilitated the league-wide adoption of a D&I pledge, and successfully championed efforts for the appointment of a Diversity & Inclusion Officer to the Board of Directors.
As an advocate for women's leadership, mentorship, and diversity & inclusion, Calandra's spirit of servant leadership is driven by her favorite Junior League Founder, Mary Harriman, quote – "We have the responsibility to act, and the opportunity to conscientiously act, to affect the environment around us." Calandra takes that responsibility personally, spending her personal time committed to mentoring girls and young professionals.
Calandra is the DoD Consolidated Audit Lead for the United States Department of Defense.  Previously, she spent 15+ years providing risk management and internal controls compliance and modernization services to the federal and state & local governments, as a management consultant.  A graduate of George Mason University, she holds a Bachelor of Science degree in Accounting.
In her spare time Calandra enjoys gardening and trying new recipes.  She and her husband, Lamar, enjoy weekly movie and game night with their children – 5-year-old Caitlyn, and 3 year old twin boys – Collin and Cameron.  You can follow Calandra on twitter at @CDixonLayne.