Heather Medina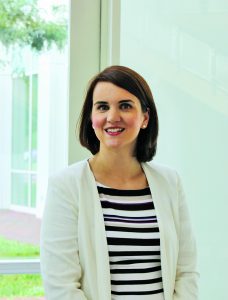 Heather Medina serves as the 2022-2023 Junior League of Annapolis President.  A member since 2014, Heather most recently served as President-Elect. Previously, she served as Vice President, Financial Resources Council, Parliamentarian, chaired the Financial Strategies Committee, and served as the At-Large Member (New Members) on the Board of Directors, and was a member of the Cookbook Committee. Heather received the Janus Award in 2016 for her work to sustain JLA into the future. 
Heather is a strategic development and communications professional with over 10 years of experience in non-profit fundraising, event management, volunteer and donor engagement. She currently works in higher education but has also advanced the missions of national healthcare and research organizations as well community-based social service providers.
Heather received a Master's Degree in Management and Graduate Certificate in Leadership from the University of Maryland Global Campus and a Bachelor's Degree in International Relations and Spanish from Ursinus College. Originally from upstate NY, Heather has called Maryland home since 2011.