Jacqueline McGuire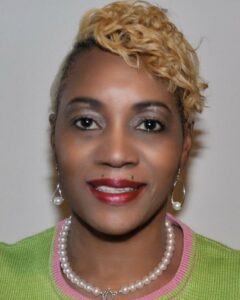 Jacqueline joined the Junior League of Annapolis in October 2017. She has served on the Provisional Committee, the Nominating Committee and has been the Chair for the Placement Committee. Jacqueline received the volunteer of the Year Award in 2021 for Junior League of Annapolis.
Jacqueline retired from the United States Army after twenty-one years of service as a Master Sergeant. She has her Master in Human Resource Management from Webster University and her Bachelor of Science in Business Administration from Bowie State University. Her most recent employment was with the Transportation Security Administration (TSA) where she held the position of Employee Relations Specialist until her retirement.
Jacqueline who is from Boston, MA made Maryland her home after retiring from the military. She is a member of Alpha Kappa Alpha Sorority, Incorporated® where she currently serves as the Protocol Chairman. She is also an active member of the Links Incorporated, Annapolis Chapter where she is serving as the Co-Chair for Services to Youth Facet. She is a dedicated member of Morning Star Baptist Church in Woodlawn, MD.
Jacqueline is a frequent traveler and loves traveling with her husband and friends. She loves going to the spa, relaxing with friends, and spending quality time with her family.