At-Large Director (New Member)
Jessica Cicoria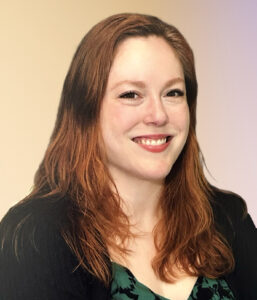 Jessica (Jess) Cicoria serves as the At-Large Director (New Member) this 2023-2024 league year. She joined JLA in 2021 as a provisional member and served on the communications committee in 2022. In addition to her position on the board, she will also serve on the Fund Development committee.
Jess has over 10 years of non-profit volunteer experience, including board and chair appointments. While her husband served in the US Navy, she took on the role of command Ombudsman, which allowed her to work as the communicator between Navy families and their commanding officers through resource fairs, newsletters, and monthly trainings. Professionally she has been working in graphic design for 15 years and has experience in managing prepress design, printing, and digital media. She currently works with contracts through her freelance business.
Originally from New York State, Jess moved to Anne Arundel County in 2020. She is passionate about the environment and is currently fascinated with gardening. When she isn't at her computer, you can find her exploring the great outdoors, playing with her dogs, or creating art.