Communications Vice President
Dana Jones Meche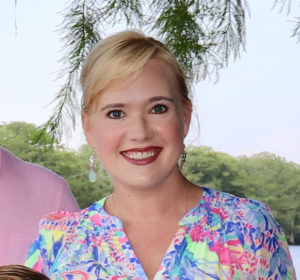 Dana Jones Meche has been a strategist on the left for 19 years. Directing research, media strategy, debate prep, and scores of paid communication on behalf of hundreds of federal, statewide and local races throughout the country.
Since 2013 Dana has been a independent political consultant taking special projects for a variety of political & community impact clients. Most notably working with Nexus Direct as their Senior Political Strategist and Junior League of Annapolis.
Dana joined Gragert Jones Research as a partner in 2009 and headed the Washington, DC office through December 2012. Gragert Jones Research was one of the top premier national political research firms in
the country. She was previously Senior Staff member and Research Director at EMILY's List for 7 years. As research director, Dana managed the research staff on all EMILY's List endorsed candidate,
opposition, issue, institutional, and legislative research. She worked with fellow senior staff members in strategic decisions for EMILY's List. During the 2006 and 2004 cycle, Dana was the Political Research
Director, overseeing the research for EMILY's List independent expenditure, WOMEN VOTE!, and the Political Opportunity Program. In the 2002 election cycle, Dana was a Senior Researcher at the Democratic Congressional Campaign Committee. She produced opposition and issue-based research for several high profile congressional races in the mid-Atlantic and southern states. Previously, Dana served as a legislative assistant to then- Congressman Benjamin Cardin (MD-3) on Capitol Hill for over two years where she directed legislative strategy on a variety of issues. Jones Meche started her career running the successful campaign of then challenger Bobby Zirkin's race for the Maryland House of Delegates in 1998. She received her B.S. in Sociology from Towson University in Maryland. Dana, her husband Jude Meche, son Liam & always camera ready Golden Retriever, Nola Marie enjoy the sunshine outside the beltway & Chesapeake Bay in Annapolis, Maryland.