Contributed by CarrieAnn Frese
On a recent trip to Florida, I stumbled upon a four-volume set of Junior League Cookbooks, The Junior League Collection of Best American Recipes, full of recipes from the early 1960s to the 1980s. Each book housed flavors from the American leagues in the Western, Eastern, Southern, and Midwestern regions.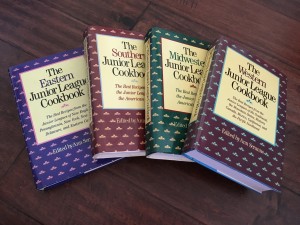 It was fun to flip through the various recipe dishes from salads, vegetables, desserts and candies, to soups, fish and meats with names like Autumn Harvest Chutney, Wild Turkey Steak, and Chelmsford Cauliflower Soup.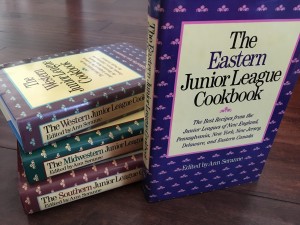 These books now keep my Junior League of Annapolis cookbooks company on my kitchen shelf. Every time I see them I'm reminded of the proud legacy that is the Junior League and am so grateful to be a part of it.