2016 Unwind in the Vines – A first of its-kind-fundraiser event for JLA!
Contributed by McKenzie Moran
Junior League of Annapolis, Inc.'s (JLA) first wine tasting was a success! The event was held in a beautiful, scenic ground at the Great Frogs Winery. Despite the gloomy weather, we had quite the turn-out as over 80 League members and friends showed up for the fun! The rustic down-to-earth atmosphere of the vineyard made for a laid-back and enjoyable experience we won't soon forget!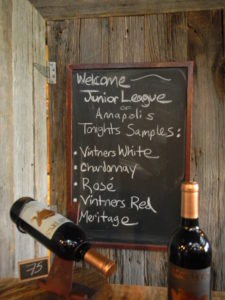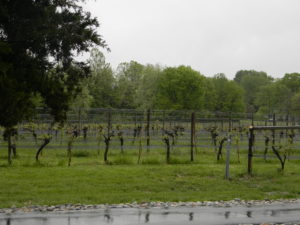 Everyone had a great time mingling, playing games, and tasting all of the delicious wines they had to offer!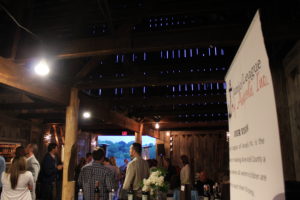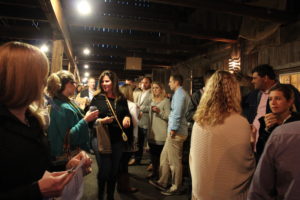 We were lucky enough to hear some impressive live music by Just Dave Acoustic and taste some amazing food from Karen Wilder Events such as the Maryland Crab and Artichoke Dip with Toasted Baguettes – a favorite among Annapolitans!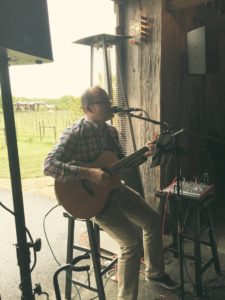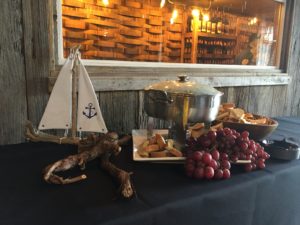 We would also like to send a huge thank you to several sponsors whose amazing items were included in the evening's raffle prizes including Ellen Allen and Annapolis Boat Sales. The proceeds from this event will greatly contribute towards JLA's community projects.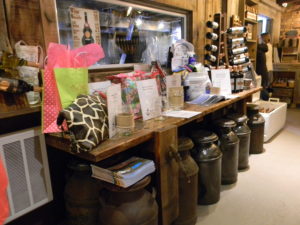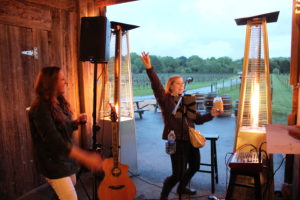 The JLA Gala committee put together another great event as we near the end of our league year! I can't wait to see what they have to offer next!