ALIGN EVENT: Strategic Leadership for Nonprofit Leaders
The Junior League of Annapolis (JLA) and the Community Foundation of Anne Arundel County (CFAAC) invites nonprofit leaders, including executive directors, board chairs, and heads or chairs of large departments or committees to attend Strategic Leadership for Nonprofit Leaders, to learn what strategic leadership is, what it is not, examine their motivations and their strengths, and build their own personal strategic leadership map for organizational and personal success.
This session will demonstrate the relationship between personal leadership strengths and organizational strengths and culture and will show how participants can overlay their own personal Strategic Leadership maps over the organization's strategic plan.
Participants will discuss the strengths that everyone brings to the organization and why leaders lean into their strengths and think less about their weaknesses. McLelland's Model of Motivation will then be assessed so individuals can determine their own leadership motivation within their organization. These individual strengths and motivation will then be used to identify personal desired outcomes for the organization and to build a map to approach these outcomes in a strategic manner.
Come learn why it so important to have a plan for strategic leadership that not only steers the organization towards success in stable environments but allows for flexibility when conditions are more precarious and unbalanced.
Individuals will walk away with a personal strategic leadership map and an approach to combining their own strategic outcomes with the organization's strategic plan.
Speaker, Joann Vaughan, will intersperse the presentation with examples from her 15-year leadership of the Maryland Federation of Art (MFA), building the organization from a small local arts organization to a national exhibitor of current work by living artists and how her experience with Strategic Leadership helped her manage MFA during COVID.
This event is open to the public and free to registered participants; and is part of CFAAC's Community Impact Speaker Series and JLA's Annapolis Leadership Initiative for Growth and Networking (ALIGN).
About the Speaker: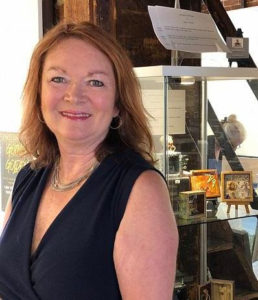 Joann Vaughan served for 15 years as the executive director of the Maryland Federation of Art in Annapolis MD. In that position, she guided the organization through a more than 300% growth in programming, membership, and income, guided the board through certification from Standards for Excellence©, and received the first Annie Award for the Art of Leadership from the Arts Council of Anne Arundel County. She is a certified Standards for Excellence© consultant and previously served as the Director of Education and Training for Kappa Kappa Gamma Fraternity and as a Traveling Consultant for the Association of Junior Leagues International.
Sponsored by a Neighborhood Grant from the United Way of Central Maryland.