Passing of Ruth Connette Gray
It is with great sadness that we share that Ruth Connette Gray, one of the founding presidents of the Junior League of Annapolis, Inc. (JLA) passed away on September 6, 2017 from pancreatic cancer. Ruth was the second president of the Junior League of Annapolis, Inc., a role she assumed early after Marie Martin's husband was transferred out of the state. She played an integral role in JLA becoming the 250th League to join the Association of Junior Leagues, Inc., later Association of Junior Leagues International, Inc (AJLI). We were one of the fastest leagues to be admitted into AJLI largely because of Ruth's tenaciousness and her attention to detail, making sure every "i" was dotted and every "t" crossed. Ruth's leadership coupled with the blessing and support of the Junior League of Baltimore, Inc., an incredibly successful fundraiser, Carousel, and a team of determined JLA members moved us along faster than many other service leagues in the country.
After serving as president of the JLA, Ruth was a 2-term Alderman for the City of Annapolis from 1985 to 1993. Ruth moved to Westminster, Maryland after she married her soul mate, Lloyd Helt. As someone who embraced the mission of the JLA, Ruth continued to serve her community when she moved to Westminster. She was a Crisis Counselor and President of the Carroll County Rape Crisis Intervention Service. She loved her church community at St. Paul's United Church of Christ, a church who practiced diversity and inclusion by being an open and affirming congregation for the LGBTQ community. She genuinely loved people. She continued to stay connected to the League through her friends and through our newsletters. I had the privilege of connecting with Ruth before she passed away. She was so excited that we are celebrating our 35th anniversary this year and encouraged us and asked that we "Carry on!" Without the leadership of Ruth and others who came after her, we would not be the league that we are today. In addition to Lloyd, she is survived by her daughter, Martha Elizabeth Helt, a brother, Richard P. Connette, and Nathan and Nicole Schneider, who were like her own children.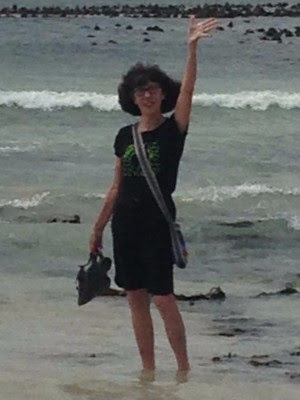 A memorial service to celebrate Ruth's life will be held at 11 a.m. on Monday, September 18 at St. Paul's United Church of Christ, 17 Bond Street, Westminster, MD, 21157. The burial will be private. The family will receive friends from 10 a.m. until the time of the service. The JLA made a donation in honor of Ruth's memory to the Junior League of Annapolis, Inc.'s endowment fund. Please keep Ruth's family in your thoughts and prayers during this difficult time.