Member Event: Small Group GMM, In-Person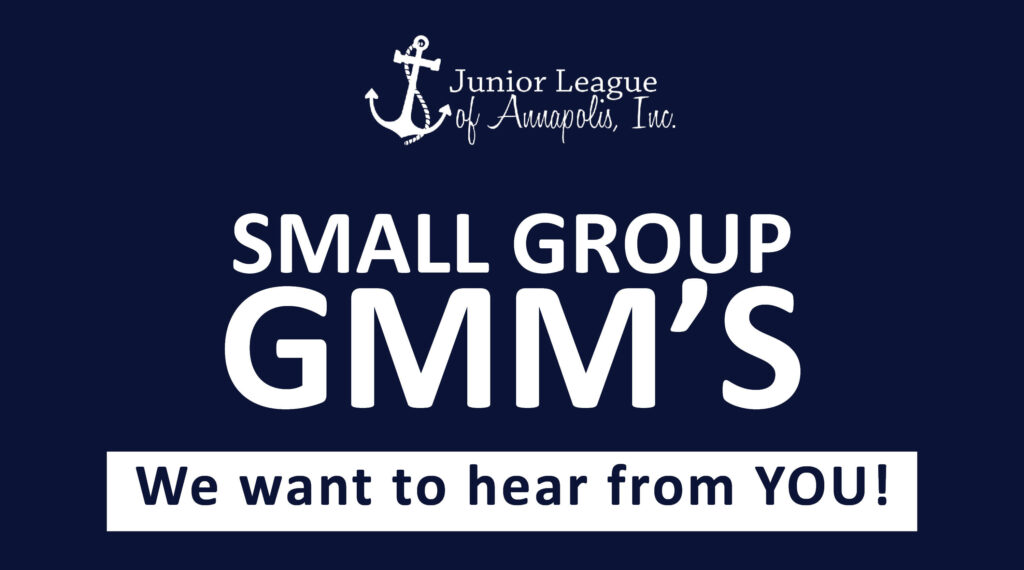 MemberEvent:
The Junior League of Annapolis wants to work for you! The focus of the small group GMMs for November will be all about YOU! What do you want more or less of? What do you need for personal, professional, and volunteer growth? Of course, we all want to spend more time doing the things that matter, but what matters to you? How can we facilitate a better experience?
These meetings are for everyone: from First Years to Actives, to Sustainers….tell us what you want!
Sign-up links:
Nov 20: Virtual/Zoom, LINK
Nov 27: Virtual/Zoom, LINK
Nov 30: House Party, in-person, LINK
Each meeting is from 7:00pm – 8:30pm