ALIGN EVENT: Fundraising: How to Make the Ask and Why You Should
The Junior League of Annapolis (JLA) and the Community Foundation of Anne Arundel County (CFAAC) invites nonprofit board, staff, and volunteers to attend Fundraising: How to Make the Ask and Why You Should.
This engaging session will give you the skills and strategies for fundraising successfully on behalf of the organizations you serve. Attendees will develop an understanding of the necessity and strategy for fundraising efforts; learn how to create a culture of philanthropy in a nonprofit organization; practice articulating a fundraising case for support; increase skills at identifying, cultivating, and soliciting prospective donors; and focus their fundraising efforts for better outcomes.
This event is open to the public and free to registered participants; and is part of CFAAC's Community Impact Speaker Series and JLA's Annapolis Leadership Initiative for Growth and Networking (ALIGN).
About the Speaker: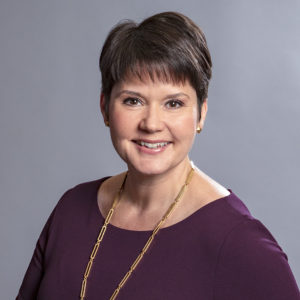 Elizabeth (Liz) Farr is a Senior Vice President and leads the Independent Schools practice at Grenzebach Glier and Associates (GG+A), an international fundraising consulting firm founded in 1961. In this role, she advises schools, colleges, and universities in accelerating sustainable fundraising growth. Before joining GG+A, Liz was an independent school teacher and fundraising professional for more than 25 years and led annual giving, major gifts, capital campaigns, planned giving, and fundraising events. Liz is an active member of the Junior League of Philadelphia, where she served as 2016-2017 President; was a five-time member of the Board of Directors; chaired the Annual Fund twice; and co-chaired the League's first-ever capital campaign, raising a total of more than $1.4 million against a goal of $1 million.
Sponsored by a Neighborhood Grant from the United Way of Central Maryland.