JLA 35th Anniversary Event – Support JLA and Enjoy A Night Out at Bertucci's
Want to support JLA and enjoy a meal out? Dine in, carry out, or order delivery from Bertucci's Annapolis on June 20th, anytime from
11:00 a.m. – 10:00 p.m.
 and JLA will receive a 15% donation. Please note that you must mention you are there to support Junior League and show this
flyer
 to your waiter when dining in.It's that easy! Support Junior League of Annapolis, Inc. and get a tasty meal as well!
Bertucci's
(Annapolis Location)
2207 Forest Dr. Annapolis, Maryland 21401
And we're off to the races!
Contributed by McKenzie Moran
On Mother's Day weekend, many Junior League of Annapolis (JLA) supporters came out in the rain on the 10th Annual Jennifer Summers Barrett Memorial Volunteers on the Run 5k at the B&A Trail in Severna Park, MD. Despite the rain, over 80 runners, walkers, and supporters attended the race with notable teams participating such as the Jones Elementary School.
The run is named in honor of a JLA member, Jennifer Summers Barrett, who passed away tragically on July 27, 2011. Barrett epitomized a strong, dedicated Junior League woman who cared deeply about our community and especially our children. What better way to honor her than by holding our 5k on a Mother's Day weekend!
During this year's run, it seems as if the April showers continued into May as participants, rain boots and all, stayed just as motivated to help support the JLA cause! Women and men, old and young came out to show their support and enjoy the challenge of dodging puddles, and racing to the finish line. All in all, the JLA Fun Run was a roaring success! We received over 115 participants for the race!
We would like to thank all of the people who came out to support us. We hope to see you; your friends and families join us again next year.
This year's race was Co-Chaired by Catherine Stuart and Alex Welch with their amazing team Diana Emerson, Kate Foran, Emily Kund and Dana Ogle. Many thanks to all of the JLA volunteers who supported this year's fun run!
The Overall Top Finishers of the 5K Race:
| | | |
| --- | --- | --- |
| | Female | Male |
| 1 | Priti Bhansali – 21:21.96 | Jeff Spencer – 18:37.15 |
| 2 | Macey Brenner – 21:54.65 | Jamie Cantlan – 21:13.23 |
| 3 | Jen Link – 22:53.29 | Tyler Moran – 21:48.89 |
A special thank you to the Barrett and Summers families for their continued support! Congratulations to Tim and Sarah Barrett for finishing in their top 3 age groups! To view the 5k results, please visit https://www.jlannapolis.org/werun/
The 2017 race was generously supported by our sponsors. We could not have done this year's race without their support!
Fun Run Sponsors
1981 Founder's Club Sponsor
AAL Coaching, LLC
Barcoding Inc.
Bright Beginning Children's Learning Center
State Circle Sponsor
Neighborhood Leader Sponsor
1st Mariner Bank
Grace Ryan Real Estate, LLC
Fun Run In-Kind Donors
Athleta Annapolis
Christopher's Fine Foods
Einstein Bros. Bagels Annapolis
Fleet Feet Sports Annapolis
Monster Energy
Trader Joe's Annapolis
Fun Run Partners
National Anthem Singer: Meghan Cooper from Annapolis High School
SPCA of Anne Arundel County
Please visit bit.ly/VOR_2017 to view and download the race photos. All photos should be credited to Junior League of Annapolis.
Missed the event? Donations to JLA are still accepted online. Please visit jlannapolis.org/werun for additional information.
Share your experience and follow us on Facebook, Twitter, and Instagram. Use hashtags #VOR and #JLAnnapolis!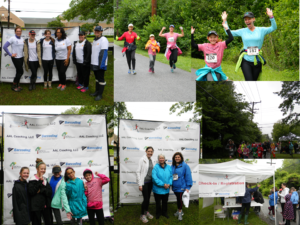 JLA Hosts Paint the Bay Reception at Annapolis Maritime Museum on Tuesday June 6
Join us at Annapolis Maritime Museum, Tuesday June 6 from 6-8pm for the Paint the Bay reception. This exhibition is part of Paint Annapolis, a week long, juried plein air painting competition that brings to Annapolis painters from around the world. This reception will feature artworks completed by juried artists featuring the Chesapeake Bay.
Please join us at the Maritime Museum to celebrate JLA while supporting our community partner, Maryland Federation of Art (MFA). Paint the Bay is free and open to the public. Some highlights of the evening include:
Appetizers and desserts from our fabulous Cookbooks
Beautiful artwork from the "Paint the Bay" day will be displayed and on sale if anyone chooses to purchase. 40% of proceeds will go back to JLA.
JLA Sustainers Meg Samek-Smith, Michelle Fauntleroy and Sherrie Lynn Brown will judge the artwork for a cash prize (provided by MFA)
An evening of friends and festivities!
Also featured on the "Eye on Annapolis" blog: http://www.eyeonannapolis.net/2017/05/paint-annapolis-during-arts-week/
Done In A Day With Lasting Impact
Contributed by Anisha Dewan
The Junior League of Annapolis, Inc. (JLA) participates in Done in a Day (DIAD) projects throughout the league year. These projects are part of JLA's ongoing commitment to make a difference in the community and must align to JLA's vision of narrowing the achievement gap with a specific focus on the self-sufficiency of women and children.
JLA's DIAD Committee works with community partners to plan short-term projects for non-profit organizations throughout the Anne Arundel County community. Over the years and even within the League year, DIAD projects vary in nature, but the intent remains consistent: to generate positive change in our community. Some of these projects are done in a day, such as a Rebuilding Together blitz while others are designed to provide short-term support of a specific program.  Regardless, JLA members are required to commit to only one day of service at a time.
During the 2016-2017 League year, the DIAD Committee has presented several projects. JLA women created emergency bags for foster care children for The Backpacks of Love, in partnership with the Blue Ribbon Project. JLA also partnered with The Lighthouse Bistro restaurant to create permanent supportive housing by decorating and furnishing two apartments for Bistro employees, who are former residents of the Lighthouse Shelter. Additionally, JLA members mentored, coached, and ran with girls participating in the Girls on the Run program. Other projects included support to Habitat for Humanity, Chrysalis House, Albert Adams Academy, several Anne Arundel County elementary schools, and the Anne Arundel Medical Center. JLA is currently collaborating with Box of Rain Kids in the Kitchen (KITK) workshop. This partnership is made possible by generous food donations from Whole Foods Market Annapolis.
The DIAD Committee still has a few more projects coming up during the remainder of the League year. The committee is always open to new ideas and suggestions, especially in planning for the upcoming League year. Please feel free to reach out to the DIAD Committee at DIAD@jlannapolis.org.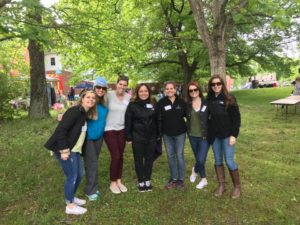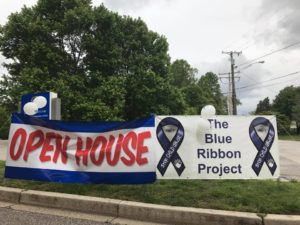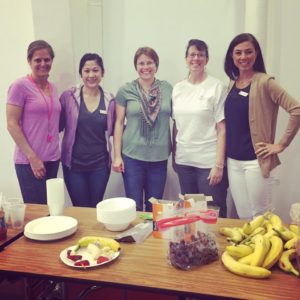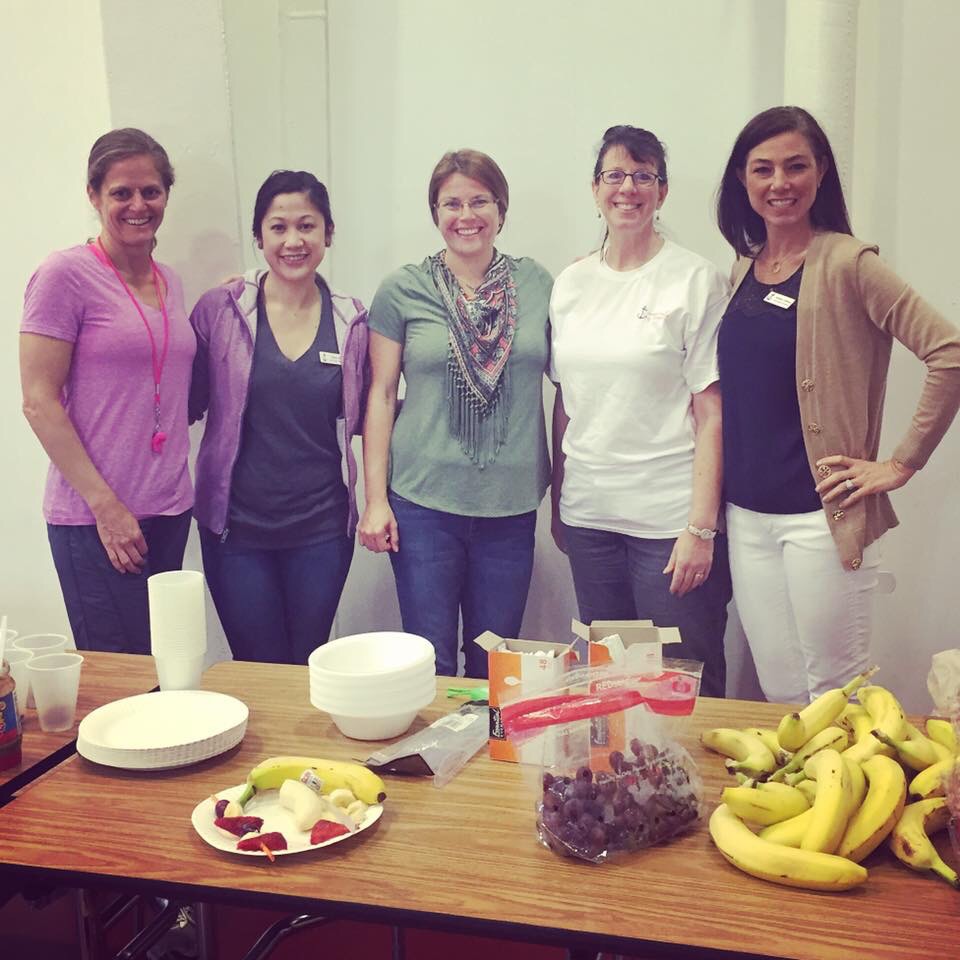 JLA has the perfect event to say hello to spring
Contributed by Dana Jones Meche
It has been a long winter. I miss the sun, friends and outdoor events. Clearly, I have an acute case of cabin fever. Alas! There is a remedy that Junior League of Annapolis, Inc. (JLA) is hosting… The 10th Annual Jennifer Summers Barrett Memorial Volunteers on the Run (VOR) 5k!
The VOR 5k is coming up in just a few short weeks. It's the perfect event for the entire family! This is not just an event for runners only. Walkers, four legged friends, strollers and friends of all ages are welcomed and encouraged to participate. The B&A trail is the perfect place to spend some quality time with friends and family in the outdoors! Finally!
Since this is my first 5k race in…well let's just say it's been a while, I wanted to be prepared. Here are some great tips for any new runners or walkers or if you are like me and just getting back into the swing of things:
Get good sleep the night before. Don't let race day jitters have you run down before you start running.
Pick up your race packet and register early. Sign-in will be from 9:00am – 9:45am on race day. Race begins at 10:00am.
Get there early – not on time. This is shaping up to be a fantastic event as always. So pack your patience and help the line move smoothly by arriving a little early. Parking will be at the Severn School parking lot, 101 Holly Ave, Severna Park, MD.
Do not overdress. A good running rule is to dress as though it is 15 degrees warmer than it is outside. Avoiding overheating and dehydration is vital. If you are unsure – dress in layers!
Do not try anything new on race day. Keeping those new running shoes for the race – don't! That is the perfect recipe for blister and injury.
Do a light warm-up to the race. Warming up ten minutes prior will help prevent injuries. Light stretching and brisk walking. Never stretch cold muscles. Keep the warm up light and not aggressive.
Start slowly – lining up with runners of like ability. It's easy to get excited and swept up into the excitement of the race. This will lead to a less than enjoyable race experience as you will burn out fast. So, pace yourself.
Don't forget your post run and recovery. Refuel with carbohydrates, protein and sports drink within 30 minutes after you finish. This will replenish your body and aid in muscle recovery. Some light stretching for fifteen minutes will help prevent muscle soreness.
Come join us on Saturday, May 13th.  We will have top finisher prizes for fastest female and male runner, top kid runner, and top team that raised the most money! Don't forget the great after party once you make it over that finish line!
We remind everyone to please bring a book to donate to our children's literacy initiatives in honor of Jennifer Summers Barrett.
Race information and registration sign up: https://www.jlannapolis.org/werun/.