COVID-19 Resources: A Message from JLA President on Eliminating Food Insecurity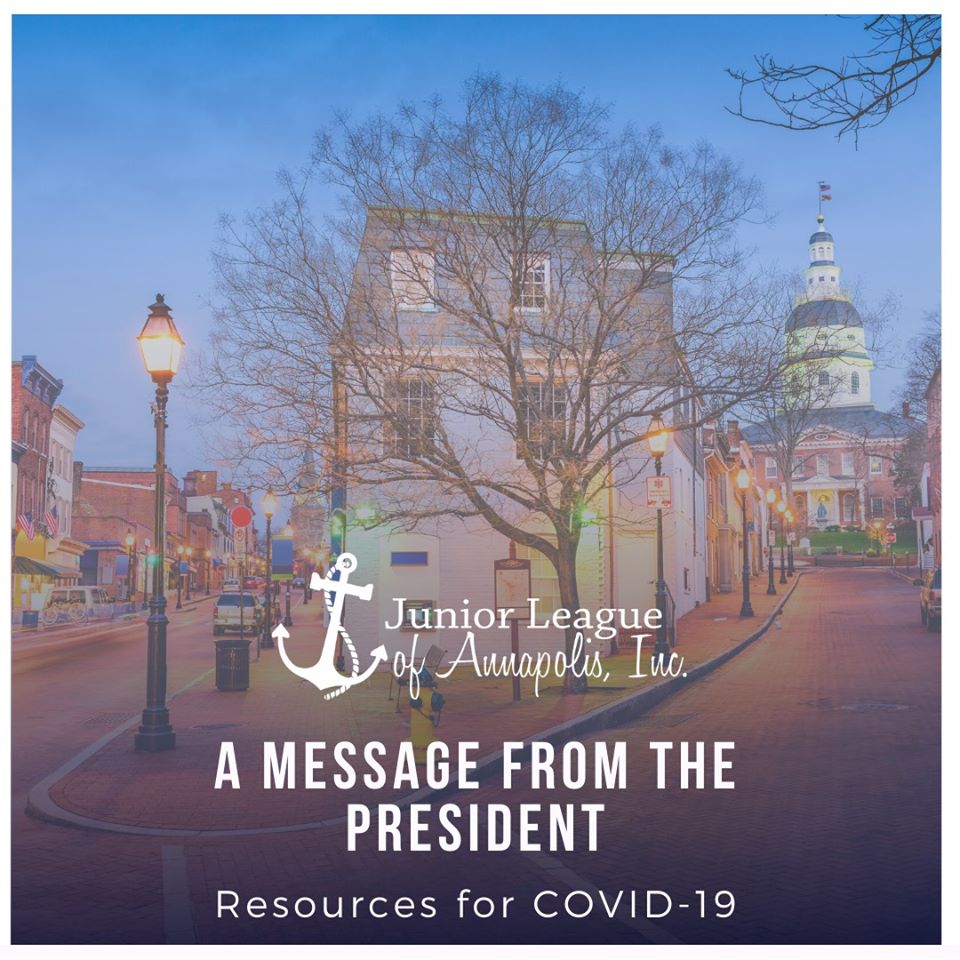 A message from JLA's President, Megan Ahr Esposito:
Junior League of Annapolis recognizes the unprecedented and challenging times we are currently facing.
Like all of you, we are constantly monitoring the situation and making adjustments to our operations as recommended by our government leaders & scientists to keep our members and those we serve throughout Anne Arundel County as safe as possible.
The Junior League of Annapolis is currently working to eliminate food insecurity in our community and we know that times like these often amplify the need of so many families.
We are grateful for the many organizations working hard to keep our children and families fed during these current school closures.
Please visit these groups for the latest information on ways to get help or give help!
Anne Arundel County Public Schools
https://www.facebook.com/aacps/
Caring Cupboard
https://www.facebook.com/CaringCupboardMaryland
Maryland Food Bank
https://www.facebook.com/MDFoodBank
Anne Arundel County Food Bank
https://www.facebook.com/aafoodbank.org
COVID-19 Emergency Food Pantry LIST from AACo Food Bank: http://bit.ly/2TR6BzY
AACo SCHOOL SYSTEM TO PROVIDE MEALS TO STUDENTS AT 52 SITES DURING SCHOOL SHUTDOWN:
http://bit.ly/2IJgkSJ
CANCELED- Volunteers on the Run 5K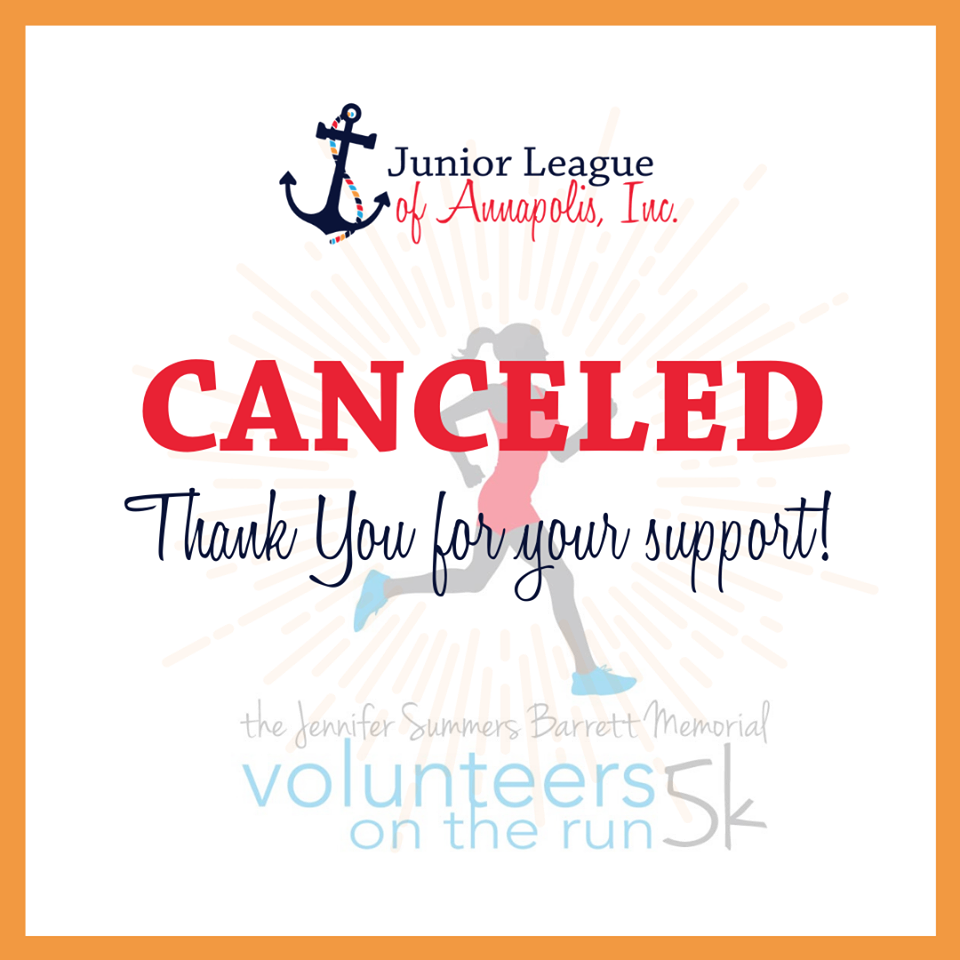 Jennifer Summers Barrett Memorial
 Volunteers on the Run 5k
---
We've been closely monitoring the evolving guidance and recommendations of public health officials related to the outbreak of the novel coronavirus (COVID-19). Following the U.S. Centers for Disease Control and Prevention's guidelines on community events, we will be canceling the 13th Annual Jennifer Summers Barrett Memorial Volunteers on the Run 5K that was to be held on April 19, 2020. We would like to thank our sponsors: Koons Annapolis Toyota, BFPE International, Michele Borawski, Realtor at Keller Williams Flagship of Maryland, and The Tom Latta Team of Direct Mortgage Loans for their support of the Junior League of Annapolis.
Please contact us at funrun@jlannapolis.org with any questions regarding the event. If you would like to make a gift to the League to help support our projects and programs, please visit jlannapolis.org.
————————————————————————————————————————————
ABOUT THE JENNIFER SUMMERS BARRETT MEMORIAL VOLUNTEERS ON THE RUN 5K
The run is named in honor of JLA member Jennifer Summers Barrett who passed away tragically on July 27, 2011. Barrett epitomized a strong, dedicated Junior League woman who cared deeply about our community and especially our children.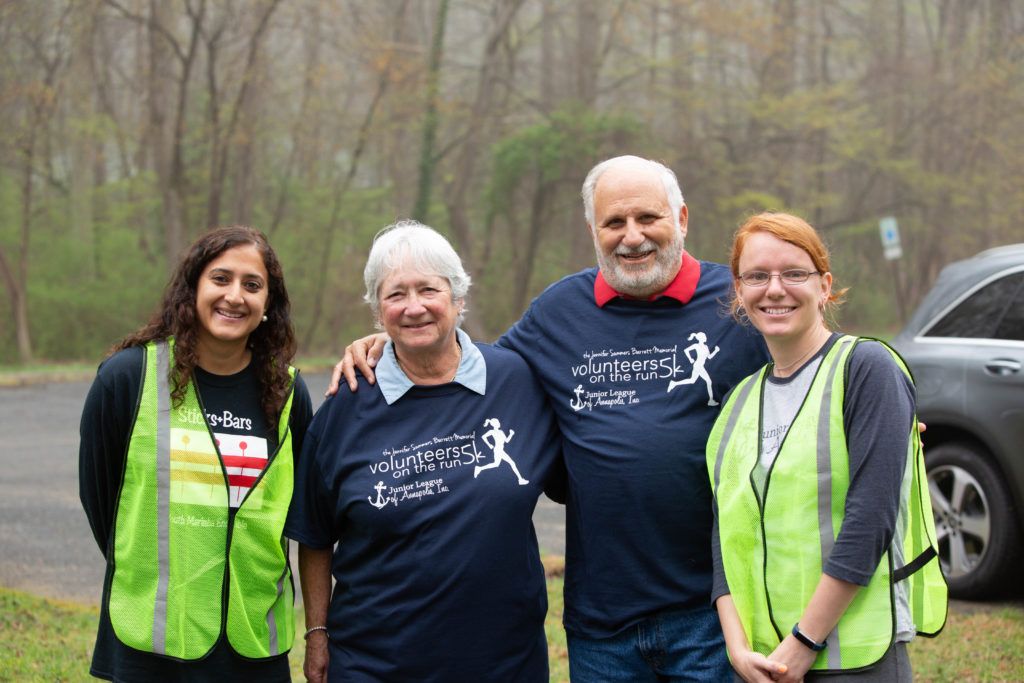 Pictured: JLA Volunteers alongside Jennifer Summers Barrett's parents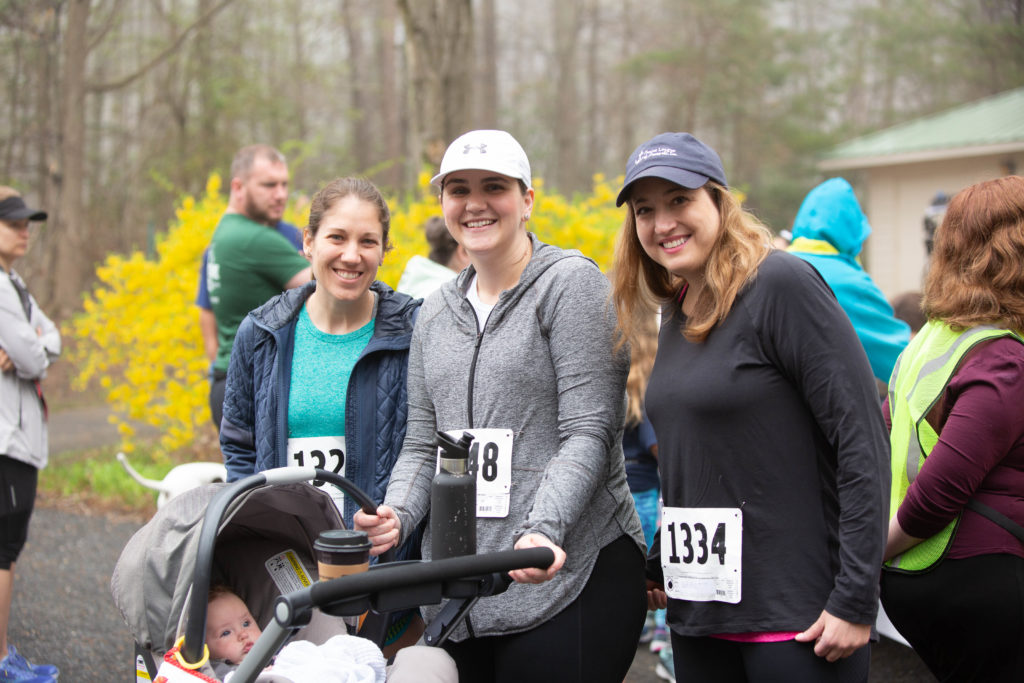 ---
Results

JLA is partnering with Union Jack's Annapolis in hosting our 5th Annual Cash Bash!
Tuesday, March 10, 2020
Union Jacks is located at 2072 Somerville Rd, Annapolis, MD 21401
Time: 6:30pm – 9:30pm
Congrats to our 2020 Cash Bash Winners!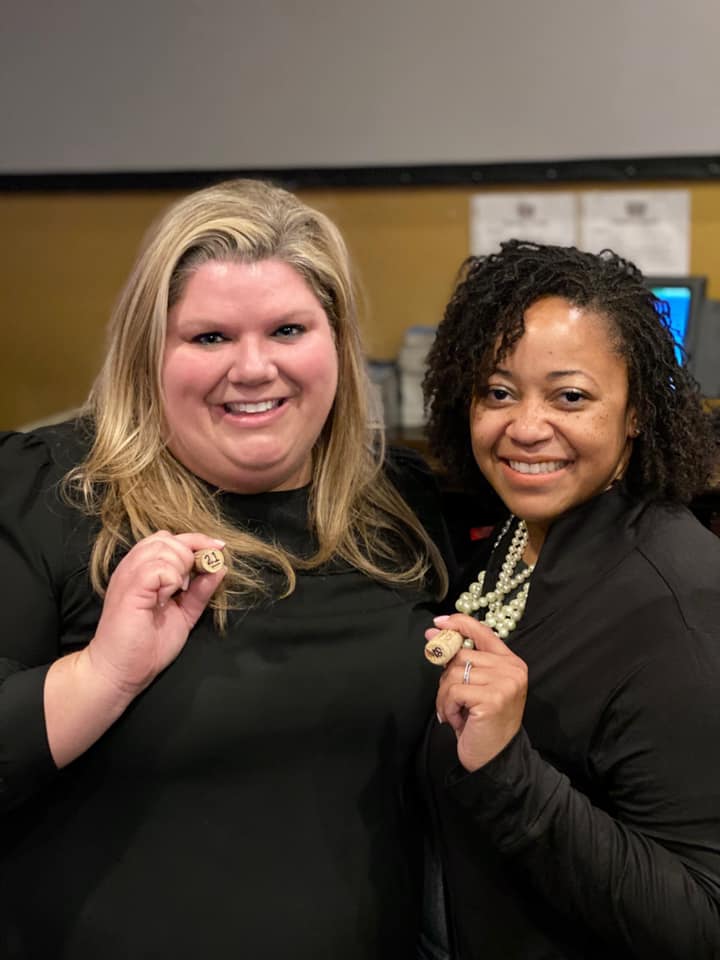 Open to the public, two-thirds of the proceeds from Cash Bash will benefit the community programs of Junior League of Annapolis. This includes our work with the Anne Arundel County Partnership for Children, Youth and Families to establish a Community of Hope in Brooklyn Park, and our Coaching for Life partnership with Serenity Sistas, which supports women in recovery from alcohol or substance abuse, providing them with a chance to re-enter life.
A ticket is not required to enter the event. Only 200 Cash Bash Lottery Tickets will be sold. Cash Bash Lottery Tickets are $30. Remaining lottery tickets will be sold at the event for $35.
Online purchases have been closed. Lottery Tickets will be available for purchase at the door!
For more information about this event, please contact gala@jlannapolis.org. You may also contact Junior League of Annapolis, Inc. at 410-224-8984 or visit www.jlannapolis.org.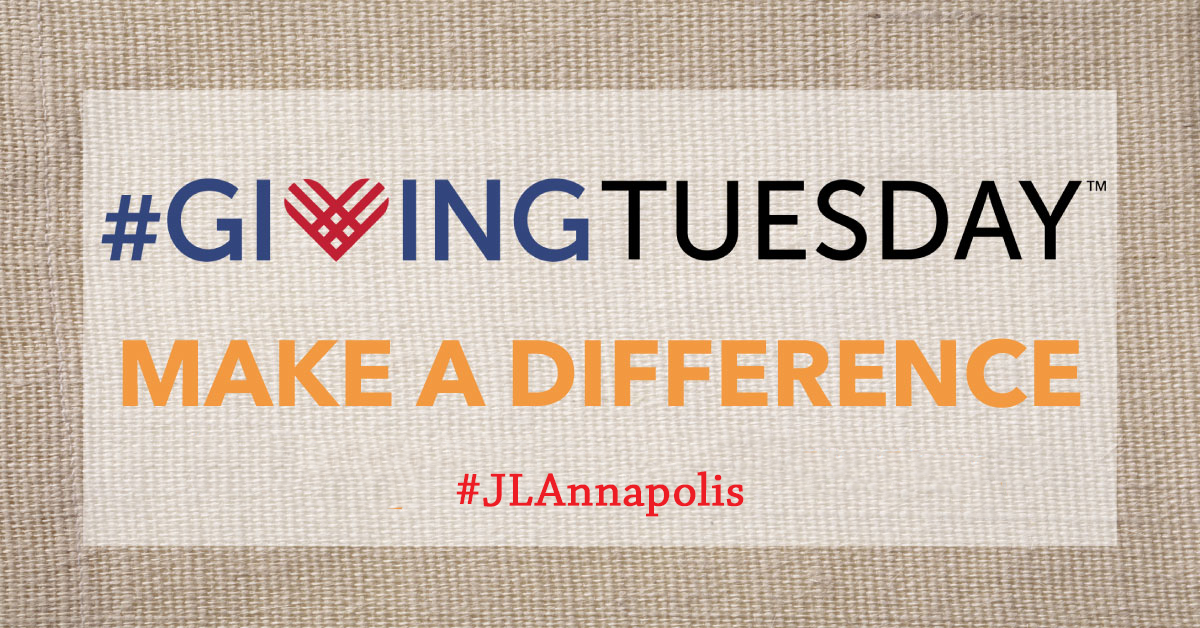 Join Junior League of Annapolis (JLA) on #GivingTuesday December 3, 2019 a globally recognized day for giving back.  Although there is no designated day or time to giving back, we ask that you consider joining the #GivingTuesday movement on the Tuesday after Thanksgiving and support Junior League of Annapolis.  This is the time for the spirit of holiday season and a time to recognize nonprofits for making a difference in our communities.
HELP US MEET OUR GOAL OF $2500!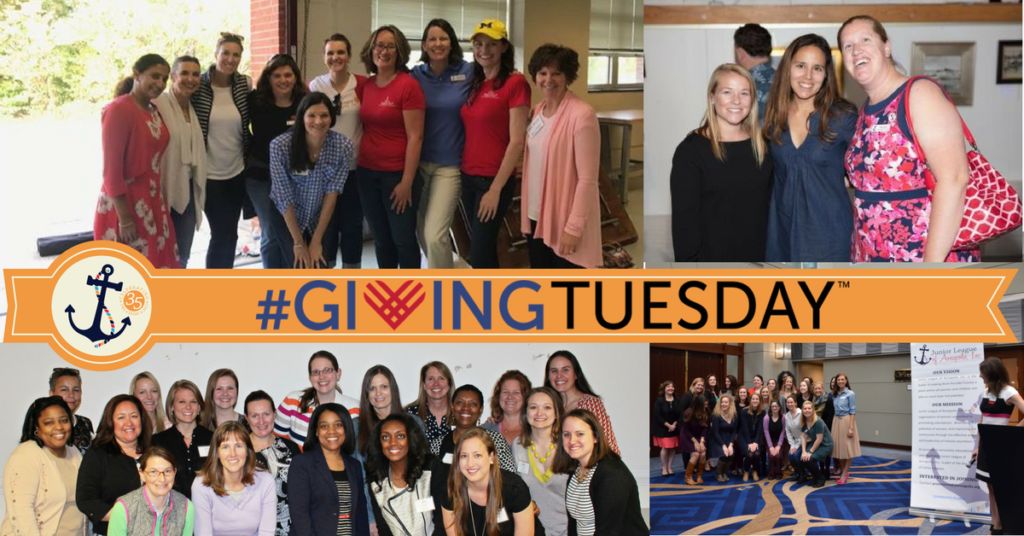 Request for Application (RFA) Workshop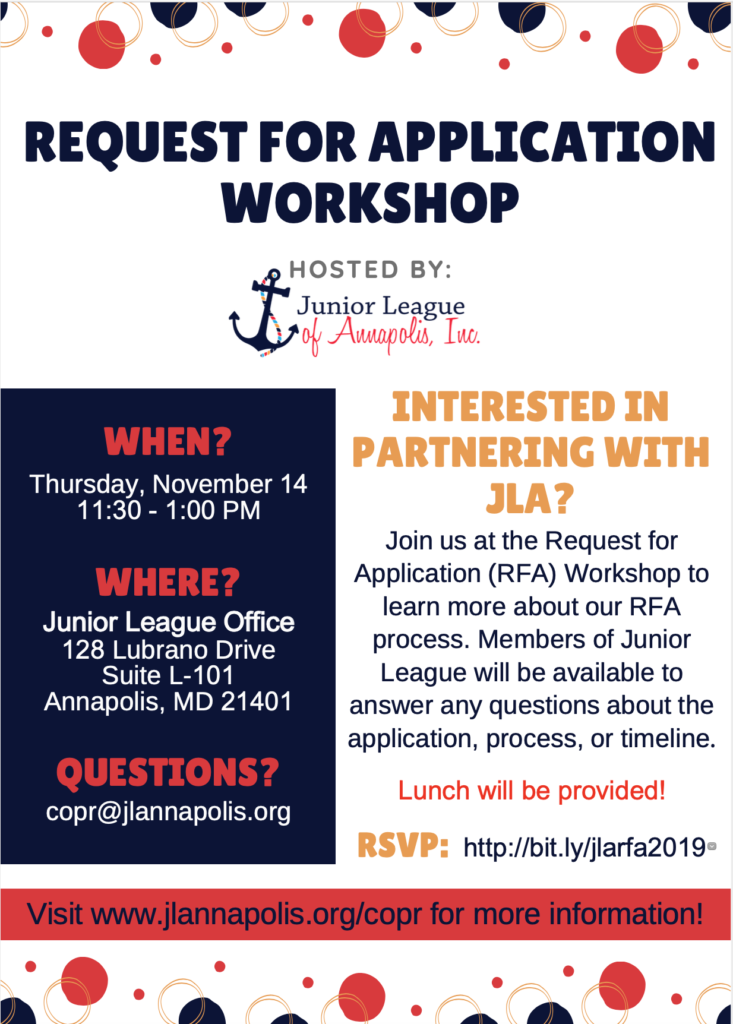 Junior League of Annapolis, Inc. (JLA) is hosting a Request for Application (RFA) Workshop on Thursday, November 14, 2019 from 11:30-1:00pm at the Junior League Office (128 Lubrano Drive, Suite L-101, Annapolis, MD 21401).
Join us to learn more about the RFA process and let us answer any questions you may have. Everyone is welcome! Lunch will be provided.
Please RSVP for the event here.