JLA's partnership with Community of Hope in Brooklyn Park featured in What's Up? Annapolis
The Junior League of Annapolis's partnership with the Community of Hope in Brooklyn Park was featured under Towne Spotlight in the What's Up? Annapolis December 2017 issue:
Junior League of Annapolis, Inc. (JLA) is partnering with the Anne Arundel County Partnership for Children, Youth and Families to establish a Community of Hope in the Brooklyn Park community of Anne Arundel County, an area which has the highest need and least resources in the county. The objectives are to help develop and establish, together with community members, programs and initiatives that will promote healthy and successful children and families.
Winter Wonderland – Annual Junior League of Annapolis Luncheon and January GMM
Join us for "Winter Wonderland", our Annual Junior League of Annapolis Luncheon and January GMM:
Saturday, January 20, 2018
12pm – 3pm

Yellowfin Steak & Fish House
2840 Solomons Island Road, Edgewater, Maryland 21037
3 course lunch with cash bar. All members and provisionals are encouraged to attend.
Registration is mandatory and closes Jan 15, 2018.
Volunteers on the Run 5K Sponsors
JLA is proud to honor the following organizations for their commitment and dedication to promoting voluntarism, developing the potential of women, and improving the local community that we serve:
$5000+  Sponsor

$500+  Sponsor
The Schuh Family Foundation
$100+ Sponsor
Environmental Auto Services
Severna Park Autobody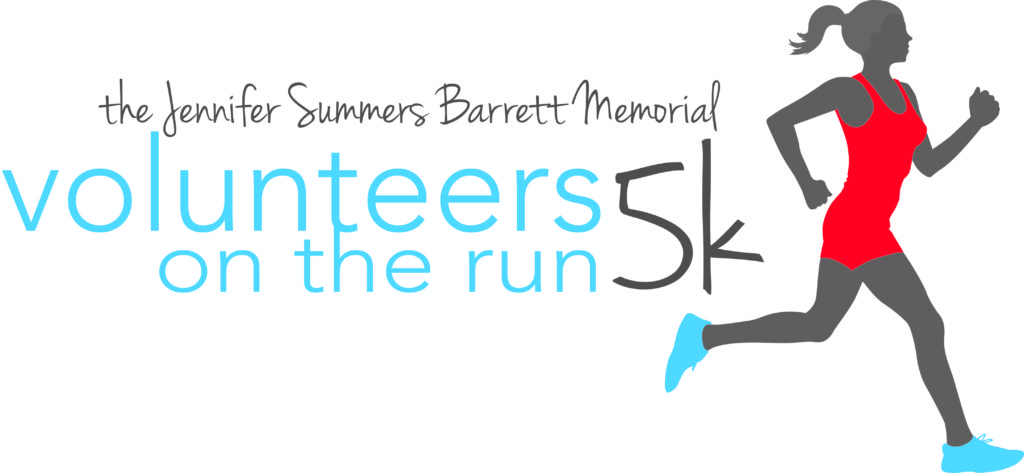 Jennifer Summers Barrett Memorial
11th Annual Volunteers on the Run 5k
MORE DETAILS COMING SOON!
---
About the Jennifer Summers Barrett Memorial Volunteers on the Run 5k
The run is named in honor of JLA member Jennifer Summers Barrett who passed away tragically on July 27, 2011. Barrett epitomized a strong, dedicated Junior League woman who cared deeply about our community and especially our children.
---
Results
View 2017 Results by Age Group
Crowd Favorite Recipes for your Fall Festivities
Contributed by Kelsey Jenkins
It hasn't exactly felt like fall this year in Annapolis—80+ degree weather in October?! Welcome to Maryland! Despite these summer-like temperatures, pumpkin spiced lattes, fall festivals, and Navy football game tailgates are in full swing. The winter holidays will be here before we know it!
In case you need some inspiration for your fall gatherings, we've rounded up three delicious potluck and tailgate recipes, straight from our league cookbook, A Thyme to Entertain.
First Prize Bean Salsa
1 (15 oz) can of black beans
1 (15 oz) can of white northern beans
1 (15 oz) can of pinto beans
1 (15 oz) can of garbanzo beans
1 (15 oz) can of black-eyed peas
1 (15 oz) can of white hominy or whole kernel yellow corn
2 tomatoes, chopped and drained
2 avocados, cut into small pieces
1 red onion, chopped
1/2 green bell pepper, chopped
1/2 red or yellow bell pepper, chopped
1 cup chopped celery
1 (16 oz) bottle of Italian salad dressing
3/4 cup of honey
2 T of yellow mustard
Salt and pepper to taste
1 avocado sliced
Rinse and drain the beans, peas, and hominy and place in a large bowl. Add the tomatoes, two avocados, the onion, bell peppers, and celery. Mix gently. Combine the salad dressing, honey, mustard, salt, and pepper in a bowl and blend until smooth. Pour over the vegetable mixture and mix gently. Cover and chill in the refrigerator until ready to serve. When ready, garnish with one sliced avocado and serve with tortilla chips. [Note: The salsa may be stored in the refrigerator for up to one week, but is best served the same day. You may also garnish with sour cream. The salsa may be served on crisp salad greens as a salad or a side dish.]
Navy Baked Beans
3 (16 oz) cans of baked beans
1 (10 oz) can of navy beans
1 cup of Kahlua
1/4 cup of packed brown sugar
1/4 cup of chili sauce
1 t of mustard
1 t of molasses
Combine the baked beans, navy beans, liquor, brown sugar, chili sauce, mustard, and molasses in a bowl and mix well. Pour the mixture into a large baking dish and chill covered for 4 to 12 hours. Bake at 375 degrees for 1 hour.
Buffalo Wing Dip
4 to 4 boneless skinless chicken breasts
1 (12 oz) jar of hot red pepper sauce
16 oz of cream cheese
1 1/5 (12 oz) jars of blue cheese salad dressing
8 oz of mozzarella cheese
Boil the chicken in a large saucepan for 20-30 minutes, until cooked through. Shred the chicken with a fork into bite-size pieces and place in a bowl. Pour the hot sauce over the chicken and marinate, covered, in the refrigerator for 8-10 hours. Layer the cream cheese, undrained chicken, salad dressing, and mozzarella cheese in a 9×13 inch baking dish. Bake at 350 degrees for 30 minutes. Serve with celery sticks or tortilla chips.
We hope you enjoy these recipes! To purchase one of our league cookbooks, visit our online store.