Racheal McConnaughhay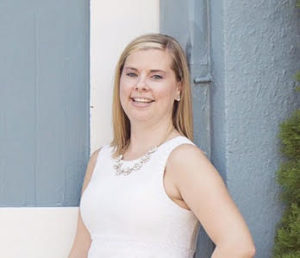 Racheal McConnaughhay serves as the Executive Vice President. She previously held the At-Large Director (Member) on the Board of Directors, Provisional Committee Co-Chairperson, as well as a member on the Strategic Planning Sub-Committee for the Junior League of Annapolis, Inc. (JLA), Internal Communications, and Gala committees. Racheal's accomplishments within the league included coordinating a social wine tasting at Bin 201 and planning and executing league fundraising events such as Pigs & Pearls, Cash Bash, and Unwind in the Vines.
In addition to her league responsibilities, Racheal is an Ethics Program Specialist for a government agency in the DC metropolitan region. She has previously worked as a government consultant in strategic planning and organizational development and in fashion including working for a women's contemporary showroom and cosmetic packaging firm in New York City. Upon returning to Washington, DC to pursue additional education, she transitioned to employee ethics work with an internship in the government's Pathways Internship Program. From her internship she built her career within the ethics field to her current position. One of her achievements includes coordinating a training series for employees in middle career levels at her agency. The trainings enhanced management and leadership skills through presentations, interactive activities, and open discussions addressing core leadership and management issues. Racheal also received the 2015 Diversity Award for ensuring that diversity and inclusion remain an integral component for her agency's human capital management efforts and support fostering a diverse and cohesive workforce.
Racheal is a graduate of The Catholic University of America with a Master of Science in Management and West Virginia University with a Bachelor of Science in Fashion Merchandising. While at West Virginia University she was a member of the Chi Omega Theta chapter. Today, Racheal lives in Edgewater with her husband.